Forge and Flare Retail Businesses
Forge and Flare has created a group of retailers that firmly establishes neighbor focused retailing. You can pick up the latest women's fashions, drop your clothes for dry cleaning,  see your dentist, have your nails done, grab some tacos, order a pizza, enjoy a glass of wine, have an ice cream sundae, devour some cupcakes and pick up some running shoes and shorts to work off the good eats and drinks.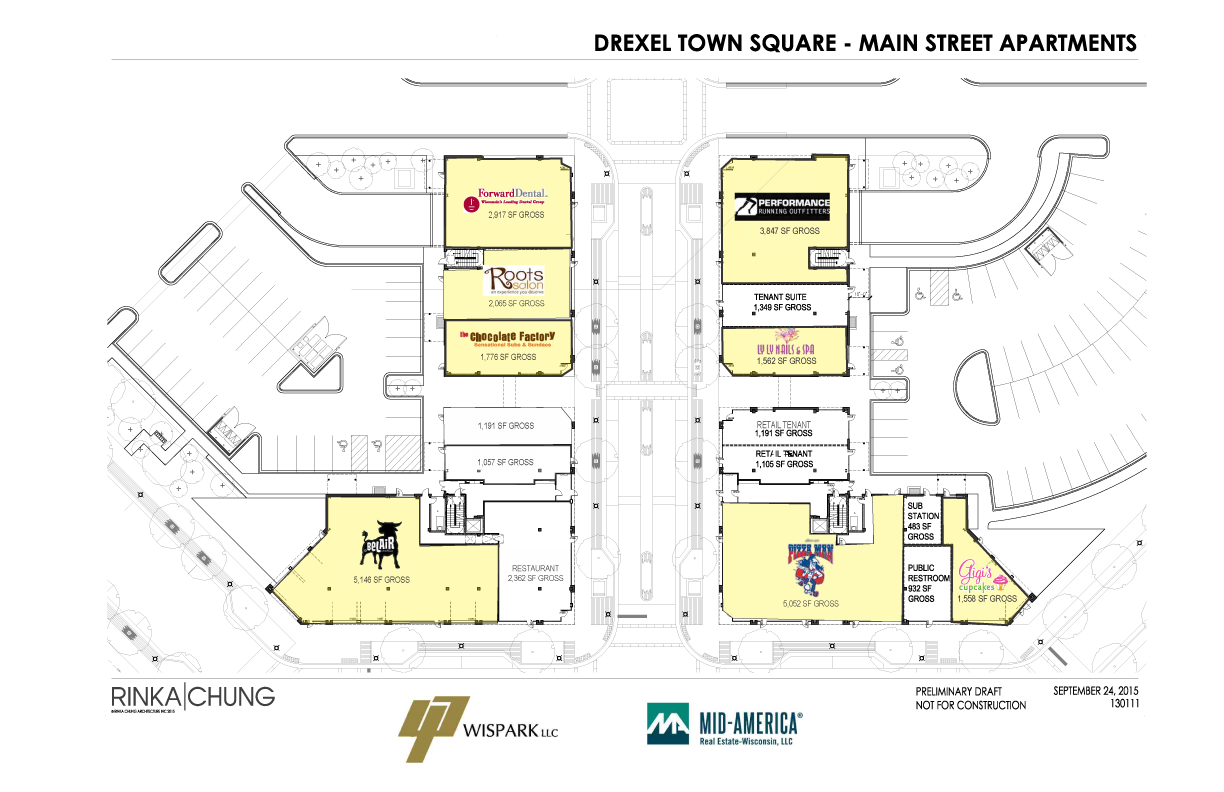 Forge & Flare includes approximately 33,000 square feet of retail and commercial space.
2,362 sq.ft. ground floor retail space
1,349 sq.ft. ground floor retail space
1,191 sq.ft. ground floor retail space
1,105 sq.ft. ground floor retail space